Innovotek -News & BLOG
A blog about the news of the latest technology developments, breaking technology news, Innovotek Latest news and information tutorials on how to.
Low-power current sensing IC amp eases design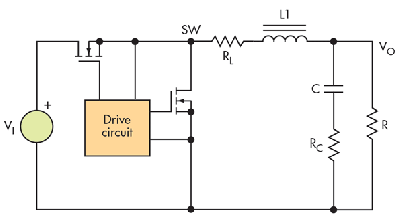 STMicroelectronics has extended its range of high-side current-sensing portfolio with the TSC102 that simplifies design of smarter and safer systems by sensing current more accurately and giving designers extra flexibility to adjust the sensor's output before inputting to the system controller. The amplifiers provide a fully configurable integrated signal-conditioning amplifier that target automotive, industrial and computer applications.
Accurate sensing of system current is central to effective control of precision equipment performing functions such as positioning, variable-speed operation, or continuous self optimization to maximize energy efficiency. Precision current sensing is also important in a wide variety of safety mechanisms, such as auto-stop for vehicle-window lifters to prevent discomfort or injury to users.
ST's TSC102 is designed for direct connection to a small current-sensing resistor sitting at a voltage up to 30V. This direct connection allows a system to be monitored without disturbing its ground connection, which is essential in applications like automotive systems or for monitoring power supplies with multiple outputs. The device also has rugged inputs to survive applied voltages ranging from -16V to 60V. These voltages can arise in systems where many loads are switching continuously or there is a risk of a reverse battery connection, such as in vehicle electrical infrastructures.
The TSC102 integrates two op-amps. It provides full access to the pins of the second op-amp. This access allows designers to implement a variety of signal-conditioning functions such as gain adjustment to optimize the range of the output signal. The op-amp can also be configured as a comparator to implement over-current protection, or as a first- or second-order low-pass filter to promote stable sensing in systems where noise is present.
TSC102 offers a 2.8V-30V input common-mode voltage range with a current consumption of less than 420mA. Its operating temperature range is -40°C to +125°C and offers 4kV ESD protection. It is available in industrial-grade variants as TSC102IPT and TSC102IDT and AEC-Q101 qualified variants as TSC102IYPT and TSC102IYDT. It is available as RoHS-compliant in TSSOP-8 or SO-8 package options
The TSC102 extends ST's portfolio of high-side current-sensing amplifiers, which includes devices optimized for high accuracy, high input voltages or low cost. The device is available immediately in sample or production quantities, priced for samples quantities up to one thousand units from $0.72 and $0.86 for the industrial- and automotive-grade variants, respectively.