Innovotek -News & BLOG
A blog about the news of the latest technology developments, breaking technology news, Innovotek Latest news and information tutorials on how to.
Logistics, Supply Chain Management and Transportation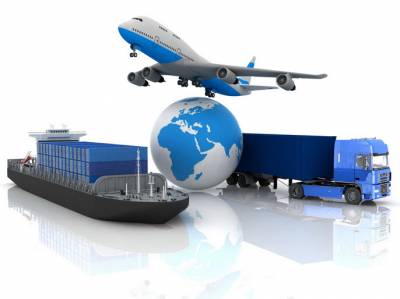 It should come as no surprise that Atlanta and Georgia are among the world's busiest supply chain management hubs. After all, before Georgia's capital city was called Atlanta or even Marthasville, it was known as Terminus and provided the major railroad connection between the Port of Savannah and the rest of the country.
Thanks in no small part to the port, the major rail lines that still exist in Atlanta and the world's busiest airport, Georgia provides the backdrop for the efficient movement – both in and out of the country — of an untold variety of goods. With that movement comes lots of jobs for you in logistics, transportation, purchasing, material handling and supply chain management, among many other areas.
"What's interesting about Atlanta is it's probably one of the world's broadest supply chain and logistics marketing spots for hiring people," said Tim Brown, managing director of Georgia Tech's Supply Chain & Logistics Institute. "It's because of the airport and air cargo and huge rail yards, plus this is probably the world's hub for supply chain technology."
As a result of all this moving and shaking, there's a variety of related jobs available for you in the industry. The state, with its economic development, labor and technical education branches, is doing all it can to help train and fill myriad positions, ranging from truck and forklift drivers to logistics and warehouse traffic personnel.
What type of jobs are available
Jannine Miller, director of the Center of Innovation for Logistics at the Georgia Department of Economic Development (logistics.georgiainnovation.org), points out that overall transportation and warehousing employment increased 3.6 percent in April and that rail employment ramped up by some 4.6 percent.
And that growth is expected to continue, in a number of occupations. In the Georgia Department of Labor's "Hot Careers to 2022" listings, several supply chain-related jobs pop up as hot and enduring.
Here's a peek into the expected job growth, forecasted by the state Department of Labor, from 2012-2022.
• Transportation, storage and distribution managers will see an annual growth rate of 1.1 percent, or 140 annual openings.
• Logisticians (who analyze and coordinate supply chain) will see a growth of 24.6 percent, or 150 annual openings.
• Shipping, receiving and traffic clerks can expect to see some 830 openings each year, an 8.9 percent increase in employment.
Truck drivers, warehouse workers, supervisors of distribution centers and transportation networks are among the vital occupations in the state's logistics, supply chain and transportation industry.
"Those workers are what make logistics happen in Georgia," Miller said.
Where you can find logistics, supply chain and transportation education
With training, there are plenty of opportunities for you to break into this industry, and Georgia provides a host of educational options. School officials around the state are excited about growing and new programs that will help train individuals who are interested in this growing sector.
Savannah Technical College (savannahtech.edu) is teaming up with the state's Workforce Division, Savannah Economic Development Authority, Center of Innovation for Logistics, Coastal Workforce Investment Area and some 50 local logistics and warehousing companies. Its Fast Start program, a non-credit, eight-week program, is meant to put prepared people to work.
"What's exciting for us is these students can start in Fast Track, get hired by a Home Depot and be put on a management track because they've got that initial skill and initial education," said Kevin Werntz, vice president of economic development for Savannah Tech.
Savannah Tech also offers an associate's degree in logistics management, which provides a pathway to obtain a four-year degree in logistics and intermodal transportation from Georgia Southern.
"There are multiple aspects of the whole industry that are demanding people," said Savannah Tech academic vice president Ken Boyd.
A little closer to "Terminus" are educational opportunities at Georgia Tech and Atlanta Technical College.
Georgia Tech's Supply Chain & Logistics Institute (scl.gatech.edu), which recently opened an office devoted to logistics education at its Savannah campus, offers short courses, professional education courses and online classes. The courses are options often used by mid-level managers and directors seeking ongoing education, Brown said. The Institute also offers support for its master's degree in supply chain engineering and executive master's degree in international logistics.
What logistics, supply chain and transportation employers are seeking
At Atlanta Technical College (atlantatech.edu), two degree programs and an eight-week certification program are offered in addition to the school's active truck driving courses. Kemith Thompson, supply chain management program manager and department chair at Atlanta Technical College, said employers are looking for workers with "credentials."
"A lot of my students in the supply chain degree program actually already work in the field," he said. "These are employees that are at that entry level, who don't have the skills they realize they need to move up in their organization and move around in that sector. They need that credential. They have the experience – they just don't have the credentials. We're in a unique position for supplying that pool."
Atlanta Tech is also in the process of expanding its program by adding another degree program (an associate's of science in supply chain management). The college is developing a center for logistics located on South Fulton Industrial Boulevard, which will bring students closer to many of the companies that could employ them.
"Our plan is to create a warehouse lab, a center where students meet industry," Thompson said.