INNOVOTEK
A blog about the news of the latest technology developments, breaking technology news, Innovotek Latest news and information tutorials on how to.
Wipro-NewLogic and IN2FAB Technology Launch Analog and Mixed Signal "Port on Demand" Service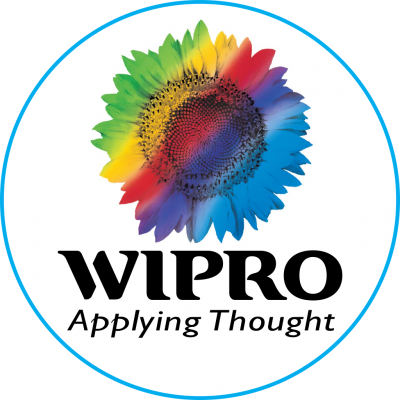 LUSTENAU, Austria & OLNEY, England—(BUSINESS WIRE)—November 4, 2008— Wipro NewLogic and IN2FAB Technology today announced the launch of a new facility to provide design porting services for analog mixed signal and custom IC designs between foundry processes and geometries. The co-operation enables IC designs and IP to be ported to a manufacturing standard in just a few weeks, typically offering up to 10X reductions in cycle time and engineering costs as well as freeing up customer's engineers to focus on other potentially higher value added activities.
Known as "Port-on-Demand", this service line will reside within Wipro NewLogic's Product Engineering Services division based in Bangalore, India and Lustenau, Austria.
Wipro NewLogic has assembled world class semiconductor design and engineering operations in India and Europe offering a full capability for IC design services with competitive cost and time to market benefits. Over several years IN2FAB has established a strong track record of porting silicon successfully with its migration tools and methodologies covering all CMOS geometries including most recently the 45nm node. IN2FAB will provide its migration tools, methodologies and infrastructure to the "Port-on-Demand" facility.
Commenting on the launch of this venture Senthil Murugesan, CEO Wipro NewLogic, said,"To meet our customers' requirement for innovative, fast, and high quality design services, we have structured our business by adding "Port-on-Demand." We are pleased to have IN2FAB as our founding partner in this venture. Their established porting credentials will complement our well established and leading business in analog design."
Robert Baker, CEO, IN2FAB said, "Working with Wipro NewLogic on this venture is an ideal scenario and complements the offerings at IN2FAB. Wipro NewLogic is the leader in the market for IC design services with a global presence and a well earned reputation for excellence and quality. By combining this with our proven porting technology it creates a highly compelling business proposition for design porting with extensive scale and reach.
By combining these two strengths, this co-operation will provide a powerful and compelling business proposition to overcome some critical bottlenecks for the industry. Although analog content within system-on-chip is growing, companies are unable to scale up proportionately in terms of skilled resources. Also, the current industry standard cycle times for analog redesign are long and costly. The "Port-on-Demand" service will help solve these challenges.
About Wipro New-Logic
Wipro-NewLogic is a leading semiconductor design services provider and supplier of IP cores for complex wireless and wireline applications; thanks to its expertise in complex transceivers, its CMOS RF and its design services capabilities, Wipro-NewLogic has become the partner of choice to design digital, RF and mixed signal CMOS SoCs (system-on-chip). Wipro-NewLogic's IP portfolio includes Wireless LAN (IEEE 802.11), Bluetooth, and FireWire (IEEE1394). The IP cores consist of software, digital signal processing & algorithms, silicon proven CMOS radios (RF) and mixed-signal blocks such as AFEs, ADC/DACs, PLLs.
Wipro-NewLogic's turnkey services cover the whole process of IC design, from feasibility studies to digital/analog/RF design, including the development of complete RF-plus-digital SoCs, engineering sample evaluation, test program development, device characterization, reliability testing, and management of the IC production supply chain including wafer sourcing, device packaging & test.
About IN2FAB Technology
IN2FAB Technology provides patented EDA migration services and tools for porting custom and analog mixed signal design IP from any source process or geometry to any target process or geometry. These tools and services enable the rapid reuse of complex semiconductor IP maintaining exact topology and hierarchy, and are extensively proven across all major geometry nodes including 45nm. The name IN2FAB is derived from "into fabrication" which reflects the company's core business and credentials in analog semiconductor design and migration. The company is based in Olney, Buckinghamshire, UK and can be reached on +44 1234 240 562 or www.in2fab.com.
About Wipro
Wipro Technologies, a division of Wipro Limited (NYSE:WIT) is the first PCMM Level 5 and SEI CMM Level 5 certified global IT services organization. Wipro Technologies was recently assessed at Level 5 for CMMI V 1.2 across offshore and onsite development centers. Wipro is one of the largest product engineering and support service providers worldwide. Wipro provides comprehensive research and development services, IT solutions and services, including systems integration, information systems outsourcing, package implementation, software application development, and maintenance services to corporations globally.
In the Indian market, Wipro is a leader in providing IT solutions and services for the corporate segment in India, offering system integration, network integration, software solutions and IT services.
Wipro also has a profitable presence in niche market segments of consumer products and lighting. In the Asia-Pacific and Middle East markets, Wipro provides IT solutions and services for global corporations. Wipro's ADS' are listed on the New York Stock Exchange, and its equity shares are listed in India on the Stock Exchange - Mumbai, and the National Stock Exchange.